So many options – start planning now!

NAMCO BANDAI Games Europe S.A.S has announced Tekken Tag Tournament 2 will be available on the PS3 and Xbox 360 for those in the European market the week of September 10, 2012 and in stores on Friday, September 14, 2012.
With the largest roster of fighters since Tekken's inception in 1999 players will have the access to one or DLC characters. Fans of the franchise will be able to pre-order over a two-day pre-order event at three different stores. On the first day of the launch, fans that place their pre-order with Shopto.net will have access to the DLC Michelle Chang and Angel.
Pre-orders from Zavvi.com will have access to Kunimitsu and Ancient Ogre.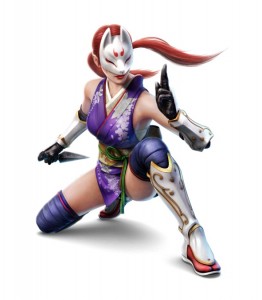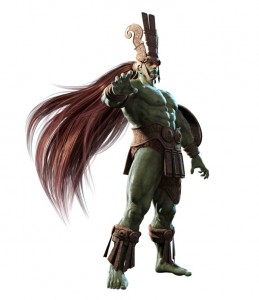 UK Tekken fans will also have access to the "We Are Tekken", a special collectors edition, which includes a metal case that houses the original soundtrack, an additional music CD with remixes, an art book over 200+ pages and best Tokyo tips in a behind the scene video with Harada San and special guests.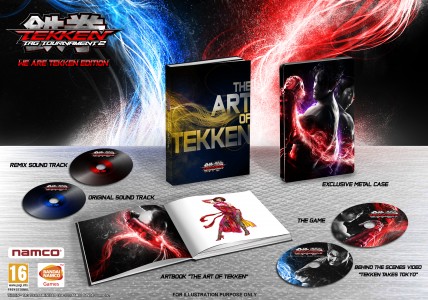 The trailer focuses on the DLC to see which suits your fighting style best. Who's it going to be? The American Kung Fu fighting Michelle Chang, the manly bellowing Angel, the Japanese Manji Ninjutsu fighting thief Kunimitsu or the outer spaceman weapon of war Ancient Ogre?
If you're a fan of the franchise there is lots to behold, including the boundary-breaking introduction of the customizable training character Combot in the new Fight Lab mode, which can be used in offline and non-ranked online play in addition to one-on-one fighting and solo-fighter vs. tag-team battles, which will enhance the range of gameplay whil providing an easier point of access to new players. Fighter details will be posted on our Facebook Fan page.
Who you want depends where you go and when. So many decisions!