Thanks to the flexibility of the PlayStation Minis you can enjoy a few rounds of mini golf from the comfort of your couch on your PS3 or while on the go with your PSP or PS Vita!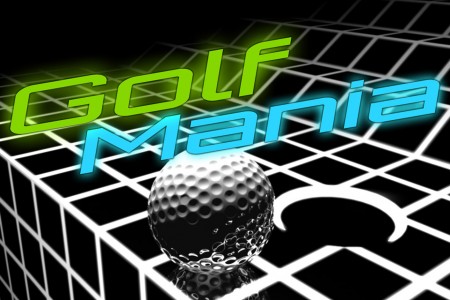 Out of all of the systems I personally own, my PlayStation Portable has gotten the least amount of attention from me over the past several months. The ironic thing, is that it's been my longest-lasting and most reliable system, as well. It's an original model, purchased days after the system launch as a pre-wedding gift back in 2005.
When the opportunity to review a PS Mini came across the proverbial Brutal Gamer news desk, I jumped at the opportunity to dust off my PSP and try it out.
The name Golf Mania is a bit misleading, because it's not an actual golf game, rather it's a series of mini-golf courses.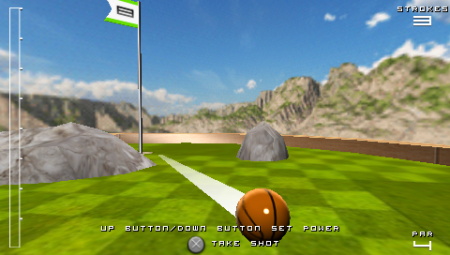 The are over 90 holes that span 10 different courses. The game begins with some pretty standard-looking courses, very similar to ones you may find in your favorite beach vacation spot. As you progress through the courses, they get progressively more challenging and the designs become more dramatic and fantastical, spanning multiple levels where physics can become your absolute enemy.
When you complete courses, new ones will become unlocked, along with new ball designs.
The controls are fairly simple, you can position the ball at the beginning of each hole, change the angle, and adjust the power of your putt. That's pretty much it.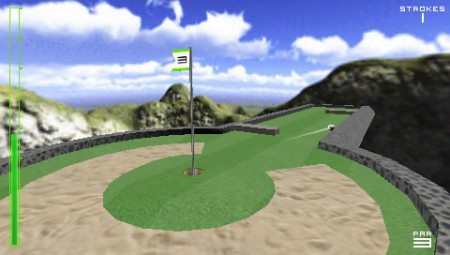 Unfortunately, I felt there could have been a few more options, like a fly-through that gave you a better overview of the course's design and its obstacles. The only way to really explore the course it to actually play through it.
Your overall score is based on your lowest score on each individual hole, and not the entire course itself, so you're not penalized for playing through a particular hole more than one to get the best score.
Load times between levels verges on being just long enough that I start to get antsy, but not quite long enough to make me want to stop playing. However, if you find yourself stuck on some of the more elaborate and challenging courses, you may find the load times to be an absolute buzz-kill.
Golf Mania is a PlayStation Minis title and is playable on your PlayStation 3, PlayStation Portable, and PlayStation Vita. It is available for $3.99 on the PlayStation Network.
Final Thoughts:
Golf Mania is a good time-waster, and it feels like it's best suited for the PlayStation Portable or the PlayStation Vita. While you can play it on your big-screen HDTV, the game's lower-resolution won't look as nice on the PlayStation 3. In other words, it just doesn't feel like a good PlayStation 3 title with its simplicity. I definitely recommend playing this on mobile device, and leaving the full-fledged golf titles for your HD console.