Come join us for Brutal Gamer's first [successfully recorded] Google Hangout!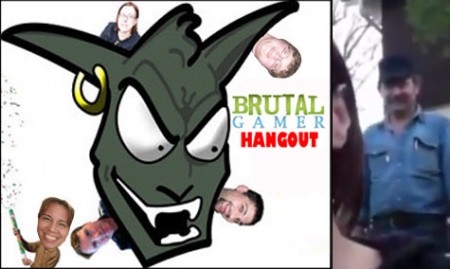 After weeks of failed recording attempts, the Brutal Gamer staff is finally able to record the first episode of Brutal Gamer Hangout!
In this episode Justin, Amy, Hanna, and Troy discuss; Tomb Raider's delay (and Lara's lady parts), the ever shrinking PlayStation Vita sales, Epic's attempts to make next-gen consoles even more expensive, 38 Studios' financial woes, what we are looking forward to from E3, and much more. We are also briefly joined by a professional "hairnet model" and a friendly mustacheod gawker.
All this and more in Brutal Gamer Hangout #1.