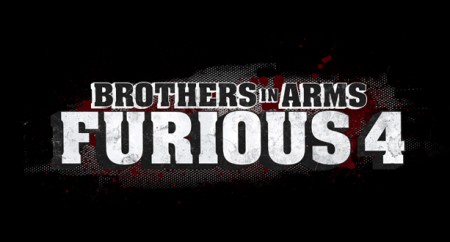 No need for fans to get angry yet.
Earlier this week it was reported that Ubisoft had abandoned the trademarks for the next installment in the Brothers in Arms series, disappointing literally tens of people who had been eagerly anticipating the title.
In case the first sentence wasn't enough of a hint, I wasn't among those upset by the news of the potential cancellation of a sequel that seemingly abandoned story and atmosphere established over the past three games in the series in favour of aping Quentin Tarantino's film Inglorious Basterds.
Furious Four was announced with a whimper at E3 2011, with the release date planned for the first half of 2012, and no one has heard anything about the game since then.
When the developer was asked recently about the status of Furious Four, they replied: "We don't have anything to share at this point in time."
Ubisoft has somewhat clarified the situation, saying that due to Gearbox's ownership of the IP, Ubisoft ran into difficulties in filing the trademarks jointly with them. This has led to Ubisoft opting to abandon the trademarks for Gearbox to file later when "refiling becomes necessary."
The statement did not, however, shed any light on why the release date has been missed, and exactly how far into production the game is. Perhaps more details will emerge at E3 in several weeks.
Source: Games Radar.