Sony has some good news for all the tens of gamers who bought a PlayStation Vita.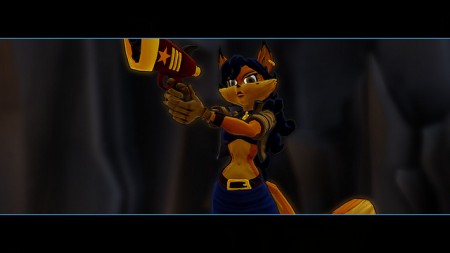 Sanzaru Games' big boss Glen Egan took to the PlayStation Blog today to reveal that not only is everyone's favorite lady-fox detective Carmelita going to be a playable character in Sly Cooper: Thieves in Time, but the game will also released on the PlayStation Vita right alongside the PS3 version this Fall.
Sly for the Vita will have all the same gameplay as the PS3 version, along with some "cool" features that use the front and rear touchscreens and motion controls. The game will also allow for cross-save capability so that you can take transfer your game save between the two versions.
I'm all for some Sly Cooper action but it's not really the kind of game that would make feel the need to buy two copies just so I can play it on the go. But if you are that rabid Sly fan with money to burn, who I am to judge?
Source: PlayStation Blog