After three weeks of sub-10K sales in Japan the Vita may have finally discovered the rock bottom it was searching for.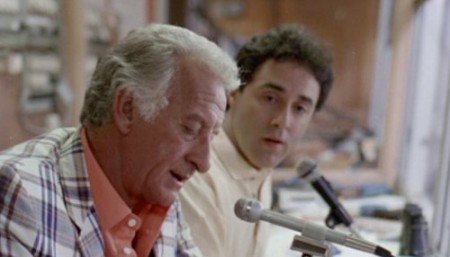 After three straight weeks of having to dust all the PlayStation Vita systems piled up on Japanese retail shelves, Sony managed to pull their newest handheld's weekly sales up above the 10K mark to 12,299 units for the week ending April 29th. While that wasn't anywhere near enough to threaten the 3DS (74K units), the PSP (22K units), or the PS3 (21K units), it does mean that the handheld was able to bounce back a little off its all-time low.
On the top 20 software charts Capcom's Resident Evil: Operation Raccoon City debuted in the #1 spot with 252K in sales, followed by Mario Party 9 for the Wii with 152K units sold. Overall, the 3DS claimed 7 spots on the chart, followed by the PSP with 6, the PS3 with 3, the Wii with 2, and 1 each for the Xbox 360 and PS Vita.
The full Japanese hardware and software sales charts for the week ending April 29, 2012 are as follows:
Hardware
|System | This Week  | Last Week  | Last Year  |     YTD    |  Last YTD  |     LTD     |
----------------------------------------------------------------------------------------
|  3DS  |     74.282 |     84.760 |     28.413 |  1.535.398 |    948.546 |   5.817.541 |
|  PSP  |     22.457 |     11.779 |     77.225 |    340.180 |    829.199 |  19.069.564 |
|  PS3  |     21.114 |     16.390 |     23.954 |    495.261 |    470.307 |   8.131.646 |
|  PSV  |     12.299 |      8.206 |            |    240.190 |            |     680.176 |
|  Wii  |      9.200 |      7.025 |     10.889 |    190.328 |    254.869 |  12.353.549 |
|  NDS  |      1.612 |      1.276 |     17.138 |     34.350 |    393.533 |  32.842.836 |
|  PS2  |      1.395 |      1.172 |      1.582 |     19.873 |     29.143 |  21.793.980 |
|  360  |      1.327 |      1.282 |      4.082 |     25.922 |     41.592 |   1.561.967 |
Software
01./00. [PS3] Resident Evil: Operation Raccoon City (Capcom) {2012.04.26} (¥6.990) – 252.525 / NEW
02./00. [WII] Mario Party 9 (Nintendo) {2012.04.26} (¥5.800) – 152.883 / NEW
03./01. [3DS] Fire Emblem: Awakening (Nintendo) {2012.04.19} (¥4.800) – 60.313 / 302.913 (-75%)
04./00. [PSV] Ciel Nosurge: Ushinawareta Hoshi e Sasagu Uta # (Gust) {2012.04.26} (¥5.040) – 33.324 / NEW
05./00. [PSP] Conception: Please Give Birth to My Child! (Spike Chunsoft) {2012.04.26} (¥6.279) – 29.846 / NEW
06./00. [PSP] Steins;Gate: Hiyoku Renri no Darling # (5pb.) {2012.04.26} (¥6.090) – 24.849 / NEW
07./00. [PS3] The Idolmaster: Gravure For You! Vol.7 (Bandai Namco Games) {2012.04.26} (¥9.980) – 17.314 / NEW
08./00. [360] Resident Evil: Operation Raccoon City (Capcom) {2012.04.26} (¥6.990) – 16.285 / NEW
09./03. [3DS] Super Mario 3D Land # (Nintendo) {2011.11.03} (¥4.800) – 15.696 / 1.534.999 (+8%)
10./00. [3DS] Dynasty Warriors Vs. (Koei Tecmo) {2012.04.26} (¥6.090) – 15.578 / NEW
11./05. [3DS] Monster Hunter 3G # (Capcom) {2011.12.10} (¥5.800) – 13.578 / 1.416.873 (+4%)
12./00. [PSP] Even in a Game, Listen to Me Girls. I Am Your Father! # (Bandai Namco Games) {2012.04.26} (¥6.280) – 13.241 / NEW
13./00. [PSP] Ao no Exorcist: Genkoku no Labyrinth # (Bandai Namco Games) {2012.04.26} (¥5.230) – 11.939 / NEW
14./08. [3DS] Mario Kart 7 (Nintendo) {2011.12.01} (¥4.800) – 11.666 / 1.672.424 (+7%)
15./07. [3DS] Kid Icarus: Uprising (Nintendo) {2012.03.22} (¥5.800) – 11.537 / 243.095 (+6%)
16./06. [3DS] Kingdom Hearts 3D -Dream Drop Distance- # (Square Enix) {2012.03.29} (¥6.090) – 9.284 / 298.953 (-28%)
17./04. [PSP] 2nd Super Robot Wars Z: Saisei-hen (Bandai Namco Games) {2012.04.05} (¥7.330) – 8.484 / 321.886 (-37%)
18./12. [PSP] Pro Baseball Spirits 2012 (Konami) {2012.03.29} (¥5.980) – 6.647 / 118.566 (-15%)
19./11. [PS3] Pro Baseball Spirits 2012 (Konami) {2012.03.29} (¥7.980) – 6.323 / 146.081 (-21%)
20./15. [WII] Wii Sports Resort with Wii Remote Plus # (Nintendo) {2010.11.11} (¥5.800) – 6.239 / 925.498 (+37%)
Source: NeoGAF