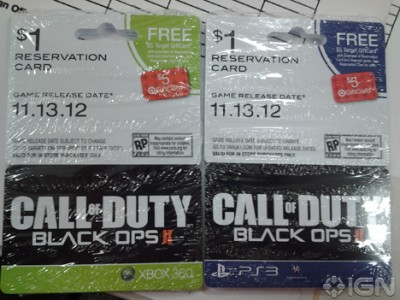 Confirming months of rumors, speculation, and possible box art pics, Call of Duty: Black Ops 2 has been unofficially confirmed by  Target pre-order cards just prior to the game's official reveal.
The cards confirm that the next Call of Duty will be a sequel to what remains the best-selling game in the CoD franchise, and will release on November 13th for at least the Xbox 360 and PlayStation 3.
Not much else can be gleaned from the pre-order cards, but we won't have to wait long for our first look at the game. Call of Duty: Black Ops 2 will be officially revealed during the NBA playoffs on May 1st.
Source: IGN, via WeGotThisCovered