ex-Infinity Ward creative-strategist sets up new studio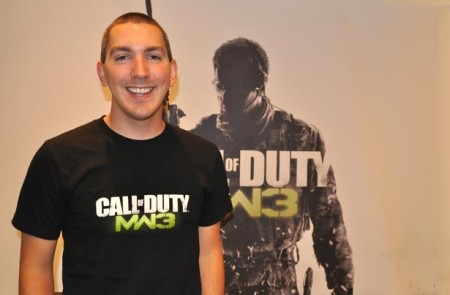 Robert Bowling left his post at Infinity Ward last month but he hasn't been sitting on his laurels, and presumably his massive pile of cash from MW's great success. He has been busy creating his own studio which has been christened 'Robotoki'. The new studio is aiming to be developer-friendly (probably stemming from the furore that happened over West and Zampella's departures after MW2′s release) and it will be looking at developing cross-platform titles.
Robert Bowling had a lot to say on the subject of his new studio:
"We are focused on our team first and everything else second, because I believe as an industry we have a lot to learn on how to treat talent."
"I wanted to create an environment where the creative vision holders held complete control over their work and could guide and maintain it from concept to execution."
"Our focus is creating an experience that is no longer strictly single player, strictly co-op, or strictly multiplayer, but adapting the strengths of each of these into a unique experience that is fuelled by the actions and contributions in each."
Source: GamesIndustry.biz
I'm a student. That's about it really. I like games as well I suppose. Music as well. I'm 'ambitiously sporty' or at least I like to think and have a passing interest in a few disciplines. I write news for the site among other things.