Sony to focus on digital imaging, games, and mobile devices going forward.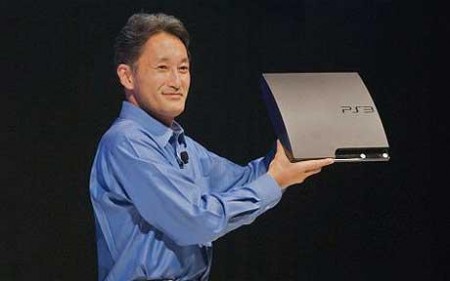 Sony's CEO, Kaz Hirai, announced today that the company will post a loss of around $6.4 billion for the current fiscal year. As reported earlier this week, Sony will combat this loss by restructuring the company and cutting 10,000 employees across the entire Sony Group. Going forward, Hirai revealed that Sony intends to focus the company's efforts on digital imaging, video games, and mobile.
"Sony is positioning digital imaging, game and mobile as the three main focus areas of its electronics business and plans to concentrate investment and technology development resources in these areas. By growing these three businesses, Sony aims to generate approximately 70% of total sales and 85% of operating income for the entire electronics business from these categories by FY14."

" In the game business, Sony continues to deliver exhilarating entertainment experiences through PlayStation 3, PlayStation Vita, and its unique combination of hardware, software, PlayStation Network ("PSN"), and range of accessories and peripherals. These will form the foundations on which Sony will target further sales and profit expansion in the game business. The Company also aims to increase sales by enriching its catalog of downloadable game titles and subscription services available through the PSN platform, and also by expanding the lineup of PlayStation Suite compatible devices and content. Sony will target game business sales of one trillion yen and operating income margin of 8% by FY14."
Sony's full announcement of their restructuring plan can be found here.