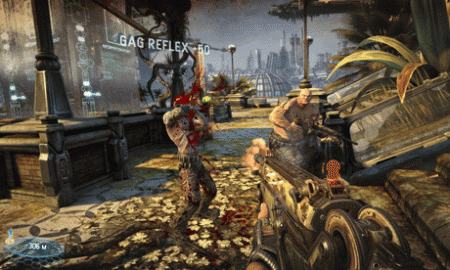 Speaking to GameSpot, Epic Games president Mike Capps revealed that a sequel to Bulletstorm was at one time being planned but was canceled early on and the studio People Can Fly was moved to another project that was a "better fit".
"We thought a lot about a sequel, and had done some initial development on it, but we found a project that we thought was a better fit for People Can Fly. We haven't announced that yet, but we will be announcing it pretty soon."

"I'd love to go back [to Bulletstorm]. I think there's more to do with Bulletstorm. Heck, it kind of ended wanting more. I'd love to see another project, but right now we don't have anything to talk about."
Capps added that Bulletstorm sales were "good, but not amazing" and probably below what EA was hoping for. Part of the reason for the lower sales, in Capps opinion, was piracy of the PC versions, which he described as a "pretty big problem".
Source: GameSpot