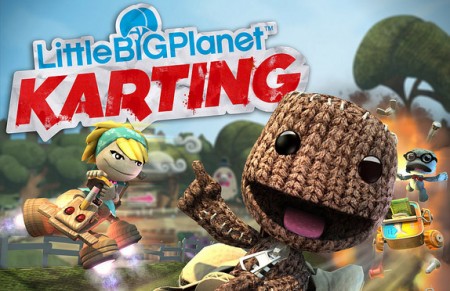 Back in early February a retailer leaked the existence of LittleBigPlanet Karting for the PS3, and although Sony confirmed the title a few days later and said more information would be "forthcoming shortly". Well, "shortly" arrived today with the official announcement of the game, along with a debt trailer and the first screenshots.
Details are still a bit scarce, but we do know that LittleBigPlanet Karting will arrive for the PS3 sometime in 2012. Additionally the game will allow players to build and share levels, and of course customize their Sack-characters and karts. Basically it looks like Media Molecule took some of the ideas of Mario Kart, overlaid the LittleBigPlanet universe, and added in all the traditional functionality that LBP is known for. In other words, it looks pretty damn cool.
Check out the trailer and the first screenshots down below.
Source: PlayStation Blog