Best of luck with that one…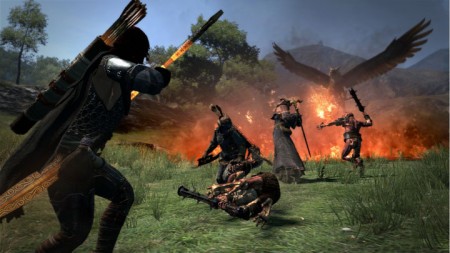 In a recent interview with VideoGamer, Dragon's Dogma producer Hideaki Itsuno revealed that Capcom expects to sell 1 million copies of the game in Japan, and hopes to expand that to 10 million units worldwide when all is said and done.
"I don't know if other Japanese developers are trying to become more global, but I know we definitely are. It's difficult, because we really want this game to sell 10 million units worldwide. We want to sell a lot, and that's just something that we think we can do. We're not positive [it will be a success]. Of course it's a risk, but that's what we want – a challenge."

"But in Japan, we can absolutely sell a million units. We know that's attainable, it's absolutely do-able. We have a kind of assurance that that will happen, but for worldwide that's not so much the case, and I think that's why a lot of Japanese developers are hesitant about going global. It's because they don't have that assurance that it'll be successful."
To put that 10 million goal in perspective, Capcom's best-selling game ever was Street Fighter II on the SNES and it only reached up to 6.3 million units shipped LTD. Their second best-selling game was Resident Evil 5, which shipped 5.8 million across the PS3 and Xbox 360 combined.
Combine that track record with the fact that they only real Western hype surrounding Dragon's Dogma is due to the Resident Evil 6 demo that comes with the game, and you can see how a 10 million way to lofty a goal.