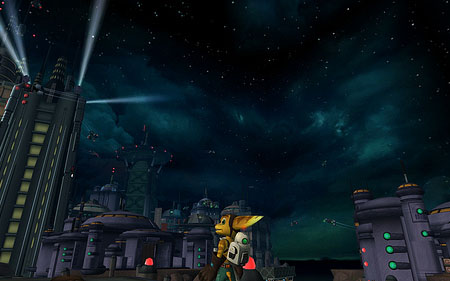 Ratchet & Clank turns ten-years-old this year, and you will never guess what Sony is doing to celebrate. They are releasing a HD collection of the original Ratchet & Clank trilogy! What do you mean, "That's what I guessed."?
The Ratchet & Clank Collection, set to arrive on the PS3 this Fall, contains 1080p HD remastered versions of Ratchet & Clank, Ratchet & Clank: Going Commando and Ratchet & Clank: Up Your Arsenal. All the games will also support 720P stereoscopic 3D TVs, include three Platinum Trophies, and have the original online competitive multiplayer found in Up Your Arsenal.
Not a bad deal at all for those who like these PS2 era HD collections (shamefully raises hand).
Source: PlayStation Blog