Veteran Designer Cliff Bleszinski offers advice on how to be an Indie.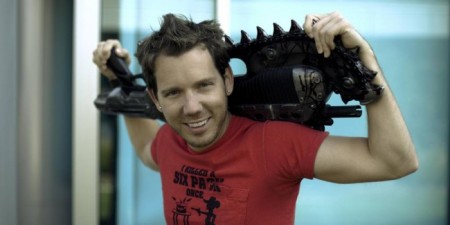 The prominent Design Director was one of several speakers who presented during a round of 'microtalks' at GDC on Thursday. The Gears of War creator offered up some sound advice for developers just starting out in the business.
Cliff Bleszinki said that things are very different for today's aspiring designers as opposed to how it was for him when he got his start in games. The key today is to start with something managable; keep it small, focus on mechanics and don't get caught up in the narrative aspect of the game idea. He stressed that development on the PC was best; likely because development on the PC for Windows/Web is comepletely free nowadays, and simply requires wannabe developers to learn some free programs and get some skillsets relating to what they want to accomplish.
Bleszinki made a note of failure, and how important it is. Whether you look at industry failures, or you own, you can always learn from the mistakes that have been made. You shouldn't stick with an idea if it's obvious it's not going to work; those who work with you on those projects may have better ideas or ways to improve your own. He also placed a great emphasis on iteration. Constantly reevaluating what works and what doesn't, and rebuilding and reiterating.The Epic designer also expressed his disdain for focus groups, saying,"screw focus groups, they suck and need to go away." It's important to hire your weaknessess, and for many indies this falls under business and how to manage it.
Self-promotion is key as well; gameplay trailers on youtube, facebook and twitter exposure, anything to get the news about your game out there. It may sound cliche, but with the popularity and use of social networks increasing every day, it can only help you. Plus it's free, versus the cost of having to hire a PR firm to spread the word; and there's no guarentee they'll do a good job of it either. Bleszinki also shared an interesting tidbit to audience mebers of the talk, in the hopes of encouraging them: 'Angry Birds' developer Rovio actually made 51 games before their disgruntled fowl become a world-wide phenomenon.
There really isn't anything I disagree with here, as a student aspiring to possibly go indie myself. The only thing I'd change is that depending on what type of game you're going to make, you may want to focus on story first; although deciding what type of game is technically an analysis of what kinds of mechanics to use.
Source: Gamesindustry.biz