In that case. Can we have a sequel to Eternal Darkness?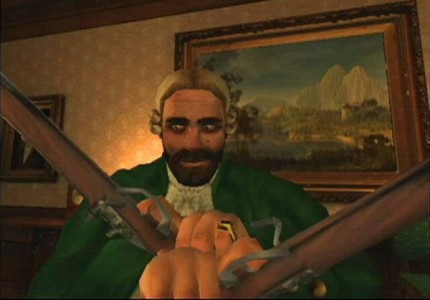 In an interview with GamesIndustry International, Silicon Knights' Denis Dyack was asked if "it's too much to ask" for a sequel to the classic 2002 GameCube horror title, Eternal Darkness. Dyack would not confirm that the company had any plans to develop a new Eternal Darkness, but indicated that they are open to the idea.
"I don't think it is too much to ask [a sequel to Eternal Darkness]. Certainly we love Eternal Darkness. It's a project that's near and dear to our hearts… [the game is] requested a lot by a lot of people… anything's possible."
Eternal Darkness is one of my top ten all favorite games, so any possibility of a sequel is good news in my book. Hopefully this will be something we hear more about in the near future.
Source: GamesIndustry Int.