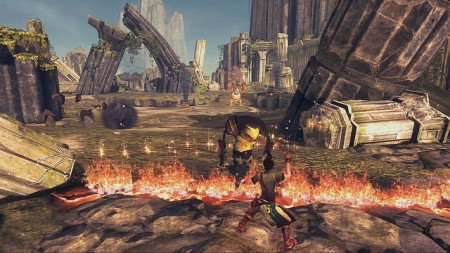 Sony has announced that their motion controlled spell-casting action title, Sorcery, will be release in North America on Tuesday, May 22, 2012.
If the name Sorcery sounds vaguely familiar that's because it is. The game was officially announced way back at E3 2010, prior to the launch of the PlayStation Move, and was originally said to be a Spring 2011 title. Had Sorcery actually come out at that time frame it could have done a lot to boost Move sales for Sony. As it stands now, it just seems like too little, too late.
Still, the game looks intriguing, so if you have a Move controller still laying around you might want to think about dusting that glowing bulb off this May.
Source: PlayStation Blog