Not many topics, but a lot of talk.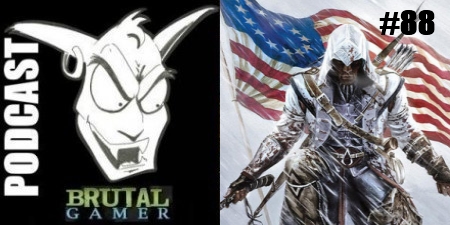 Hosts: Harry, Mike & Dan
Two Englishmen and a Canadian bring you another session of rambling and ranting.  There's a bit of talk about the Vita, a LOT of talk about GAME's current woes and a brief mention of Assassin's Creed III.  In addition, Harry got the chance to chat to Chris Lena from Trion Worlds about their new game End Of Nations.  All this and more on the 88th episode of the Brutal Gamer Podcast.
Music used in the podcast created by She Music
If you have iTunes and like what you're hearing, please subscribe and leave feedback here
If you wish to download the MP3 directly, we've got you covered here
If you have Zune, you can download the podcast here
Podcast: Play in new window | Download