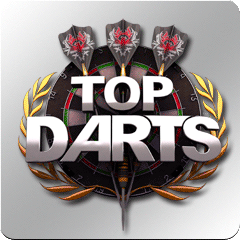 When I reviewed the After Hours Athlete title on PS3 at Christmas time I said that Top Darts was a solid representation of Darts that, despite a few PS Move control niggles, managed to entertain.
Well with the launch of the latest piece of Sony kit comes the Vita tweaked version of the game courtesy of Devil's Details.  Have the team managed to put a unique Vita spin of the title?  Or have they missed the bull completely?
What strikes you about the game is just how well put together it is.  The menus are speedy, slick and accessible.  Whilst it won't convert those adverse to a little arrow throwing, this title does everything it needs to make sure those that do enjoy the sport are catered for.
With a multitude of options the game offers you a great amount of choice straight from the start.   You can choose from classic darts activities like the 301 or 501 game.  Play Around the Clock, Cricket, Tic-Tac-Toe and many more tried and tested pub games.  Fancy changing that up a little?  Then head in to the Arcade section and you can play another series of mini-games specially devised for the digital edition.  Help launch a rocket before your opponent, stop an alien attack and many more have all been well devised to keep you throwing darts long in to the small hours.  Rounding this off is the more traditional Tournament mode that allows you to chase a coveted cup in one of the four difficulty levels or take part in a league.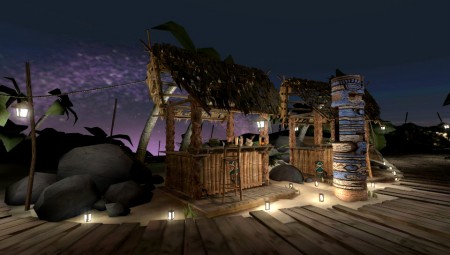 Playing with yourself is one thing but you just can't beat playing against others.  Total Darts is once again stacked with options.  You can setup an ad hoc game, play online or even play asynchronous single and league games.  This is all backed up with a reasonably well produced world ranking system too.
Heading online players seem to be a little sparse, but hey the consoles not really been out that long has it!  When you do get a game it's smooth and clean and worked flawlessly each time.
All these modes wouldn't mean squat if the game had been royally buggered by poor implementation of the Vita controls.  Luckily Devil's Details have kept things really simple.  Lining up a shot is as simple as pressing on the touch screen and sliding around a ghostly representation of your dart.  Release your finger and the aim is locked.  Then simply slide a finger down then up to thrown the dart.  Speed of slide and accuracy in direction will influence the shot.
This system takes very little time to pick-up; maybe two or three games at most.  Luckily it still leaves a little wiggle room for those that really want to master the shots and put some real skill in to their play.
Graphically the game looks just a clean and crisp as its PS3 counterpart and frame rate is solid and silky smooth throughout.  The high resolution makes each environment look wonderful whether it's a small Irish pub or a beach front you're playing at.  Sound wise the game is also well catered for with some inoffensive music and limited crowd and action noises.
The voice over may or may not grate on you.  The initial voice work has been done by Sid Waddell and is as time laugh out loud funny in its ridiculousness (which is intentional!).You can opt to swap Sid for a generic male or female voice if you wish but they play it pretty straight and a lot of character is missed if you do.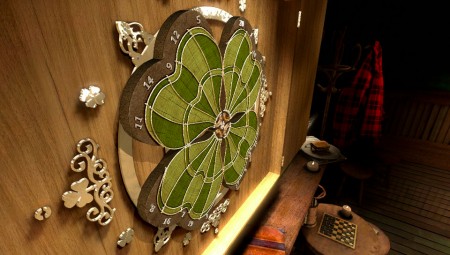 Final Thoughts
Top Darts is an incredibly robust and solid offering, especially as it's a launch title and at it's bargain price.  Yes it's essentially a one trick pony in that Darts is all that it does BUT it does it very, very well indeed.
The voice work and sound might get to you after awhile and a current lack of online opponents is a shame, but hopefully soon resolved.
If you want an on-the-go dart title then this is the best on any platform to date.  It offers up a high level of production and playability in bite-sized portable gaming.  The only shame is that this title may get lost amongst the more flashy release titles on the PSN when it deserves to be on most people's "To Buy" list.