Oh what a wonderful day to update your HD video game console!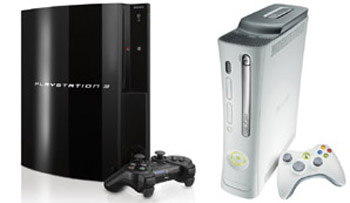 Late last night Sony pulled a surprise firmware update for the PlayStation 3, not wanting to be left behind Microsoft has just announced their own system update for the Xbox 360 which should be rolling out any moment now.
For the PS3 the update brings the software up to 4.11 and while it's not mandatory it does have the exciting benefit of improving "certain aspects of system software" for the Sony faithful.
Microsoft's update on the other hand is totally mandatory and they will kick you out of Xbox Live to force you to accept the update. Once installed it will "increase performance" for 360 gamers.
Exciting stuff!
Source: PlayStation Blog, Major Nelson