Several games that are available on both Sony consoles will only require one purchase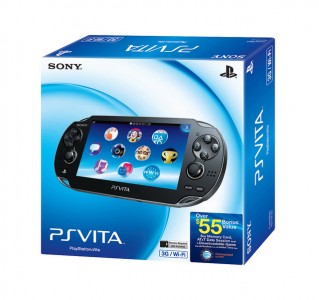 Several of the PS Vita games will be available on the PS3 as well, and the good news is only one purchase will be necessary to use the game on both consoles. This scheme is a good idea as it incentivises people to pay for a Vita when they can play the games on the go and in the living room.
The games in this scheme, and DLC, are MotorStorm RC, Top Darts, Hustle Kings, WipEout HD, HD Fury DLC for WipEout 2048, and Ultimate Marvel vs. Capcom 3 DLC.
As well as being available across the two platforms a few of these games will allow crossplatform multiplayer. Sony said, ""Motorstorm RC, Hustle Kings Top Darts and WipEout HD and HD Fury DLC for WipEout 2048 all offer Cross Platform Play, which allows users to compete with gamers regardless of which system they are playing on. Whether it is real time or turn based play, this new way of competing creates a unique gaming experience."
Source: CVG