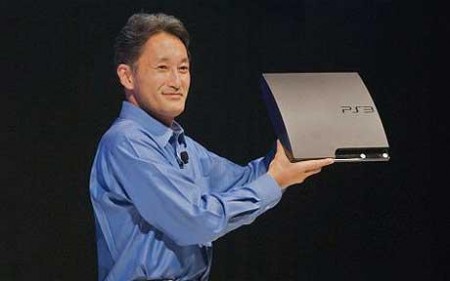 Sony's soon-to-be president Kaz Hirai admitted in an interview with the Wall Street Journal that if the company doesn't find a way to turn around their business that they could be "sitting in some serious trouble".
"I thought turning around the PlayStation business was going to be the toughest challenge of my career, but I guess not. It's one issue after another. I feel like 'Holy shit, now what?'"

"We really need to buckle down and be realistic. I don't think everybody [working at the company] is on board, but I think people are coming around to the idea that if we don't turn this around, we could be sitting in some serious trouble. We can't just continue to be a great purveyor of hardware products, even though some people expect us to do that."
The fact that Hirai is so willing to admit that the company is in trouble is very refreshing and frankly a good sign. Sony has been in trouble for a while now, and more often than not their only solution has been to introduce expensive new technology. While that plan has worked in the past (ie. PS2) more recently it has caused years of losses and products that are slow to catch on with consumers (ie. PS3, 3D TV, maybe the Vita, etc.).
It's going to take a lot of effort to get Sony back into the black, and it will have to include a plan that doesn't amount to selling expensive hardware at a loss to consumers in hopes of some future payout, but it sounds to me like Hirai at least has an understanding as to what the problem is.
Source: Gamasutra