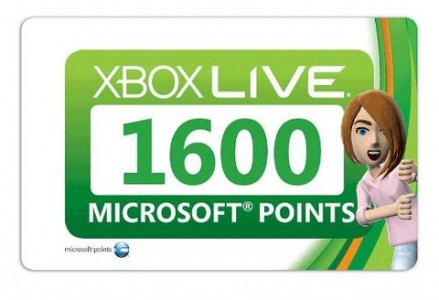 InsideMobileApps is reporting that an unnamed source "with knowledge of the company's decision" has told them that Microsoft is planning to phase out their Microsoft Points virtual currency system by the end of 2012 and replace it with system that uses real currency, similar to PSN, Apple's App Store, and the Android Market.
According to the report developers with publishing agreements with Microsoft are being told to plan their upcoming DLC and digital purchases to accommodate the change. Additionally the company will convert any existing points held by customers into the equivalent amount of local currency.
Should this switch happen it will eliminate the need for customers to purchase more points than they actually need to buy digital goods, which is the biggest complaint against the Microsoft Points system. However it will also likely end the practice of some retail outlets to sell discounted points cards, so there are bound to be mixed feelings about the conversion.
Source: InsideMobileApps