Starhawk is launching in the US on the 8th of May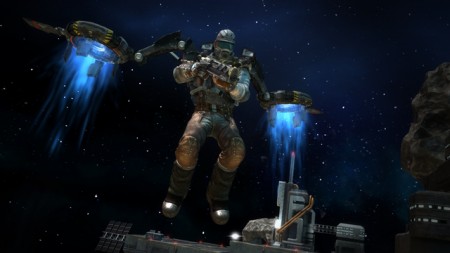 The release date for Starhawk has been announced on the US PlayStation Blog. The game will be launched on the 8th of May this year, although dates for outside the US are yet to be confirmed. The game is from the makers of early PS3 game Warhawk which was an online-only third person shooter.
This game is set in the future rather than a semi-modern day setting like Warhawk, and involves much high technology like jet packs and spacecraft. Starhawk itself will have offline modes which was always a complaint about Warhawk, with offline co-op a major selling point of the title. To get a taste of Starhawk you can join the public beta which was launched yesterday.
Source: US PSBlog
I'm a student. That's about it really. I like games as well I suppose. Music as well. I'm 'ambitiously sporty' or at least I like to think and have a passing interest in a few disciplines. I write news for the site among other things.