ME3 demo conspires to ruin your relationship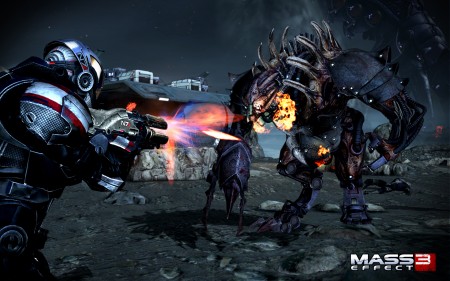 EA has announced that the release date of the Mass Effect 3 Demo (on PC, PS3 and XBOX 360) will be February 14th. Some of you may recognise that the 14th is Valentines Day, a day traditionally earmarked to celebrate your love for your significant other, but this year that plan will have to be scrapped.
The demo will let you play through the opening of the full game, where the Reapers are assualting Earth. As well as that if you have redeemed a Battlefield 3 Online Pass then you will get access to a taster of the game's controversial multiplayer modes early, but the general public will have to wait till the 17th to test it out.
"We are excited to be able to give gamers an expansive demo that will put them right on the front lines of this all-out galactic war," said Casey Hudson, executive proudcer of the Mass Effect series.
Source: Eurogamer