Vita's 20 launch titles combine for a total of 300,000 copies sold at the opening weekend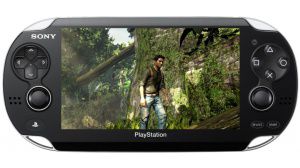 The launch weekend for Vita may not have been an unbridled success compared to its rivals', but we can now assess the whole picture as the software sales figures are now in. Over the two days that the Vita was available at launch from the 17th of December forwards all 20 launch titles sold, cumulatively, 300,000 units. Considering there are over 320,000 Vitas out there this figure is a bit strange, but we must remember that the Vita is a very digital download centric console and many purchases may have been made through the PSN store.
Media Create, the Japanese chart company, said that the attach rate for the Vita was around 0.92 games per console. The download sales will not have been counted in the charts, but considering that the PSP had a 1.06 attach rate and the 3DS a 0.95 attach rate, it isn't great. Let's hope that Japanese gamers bought lots of downloadable content.
Source: Andriasang