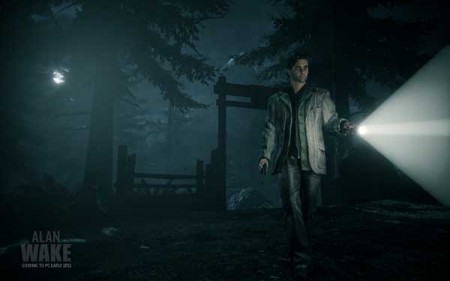 Remedy has officially announced that they will release a port of the Xbox 360 title Alan Wake on the PC sometime in "early 2012". The PC release will include both The Signal and The Writer downloadable content that was released for the Xbox 360.
The PC release seems to be tied to the release of Alan Wake's American Nightmare for XBLA, which will also be up for download during the first quarter 2012.
A price for the PC port was not mentioned.