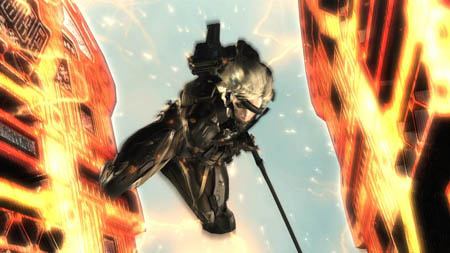 During the VGA's this last weekend Kojima Productions revealed a new name, developer, and trailer for Metal Gear Rising: Revengeance (formally known as Metal Gear Solid: Rising). This announcement was the first anyone had seen of the title for over a year and it turns out the reason for that was because at one point Rising had been canceled before Platinum Games took over development.
Kojima Productions had the concept for the game (which is basically giving the player the ability to run around and slice up everything in sight) figured out, the story was written, and they had the motion capture done. Nothing else was done on the title and it was at this point that Kojima decided to cancel the project.
After that decision Platinum Games visited the studio, saw the half finished game, and expressed their desire to see the Rising concept made into a game. The result is Metal Gear Rising: Revengeance, which has a different story from what was planned for Metal Gear Solid: Rising.
Amazing little journey for the game, and even more incredible that we never heard anything about it until now.
Source: Andriasang