Hide your wallet.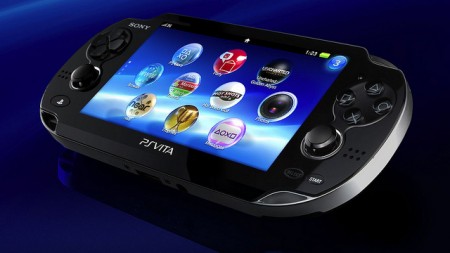 GameStop has listed their price points for several PlayStation Vita accessories and as was suspected from the reveal of Japanese accessories prices back in October getting your hands on Sony's new handheld will end up costing you a lot more than the initial $249 (Wi-Fi only) price tag would suggest.
The one optional accessory that all Vita owners will need (assuming they actually want to play and save games on their Vita) is a Memory Card, which will run you an extra $30 for the 4GB card up to $120 for the 32GB card. Outside of the Vita Memory Card everything else is truly is optional but you might want to consider throwing in Sony's external battery solution to extend your Vita battery life beyond 3-5 hours, which will run you another $50.
What this boils down to is that for a basic set up (Vita Wi-Fi $250, one game $40, and 4GB Memory Card $30) you are looking at $320 on day one, throw in the Portable Charge and that bumps up to $370. On the high end (Vita 3G $300, one game $40, and 32GB card $120) the Vita will cost you $460, or $510 if you want the Portable Charge.
That sound you hear is your wallet softly weeping.
Full accessory price list below:
4GB PlayStation Vita Memory Card – $29.99
8GB PlayStation Vita Memory Card – $44.99
16GB PlayStation Vita Memory Card – $69.99
32GB PlayStation Vita Memory Card – $119.99
PlayStation Vita AC Adaptor – $19.99
PS VITA Armor GameCase – $7.99
PS VITA ArmorShell – $12.99
PlayStation Vita Car Adaptor – $17.99
PlayStation Vita Card Case – $9.99
PlayStation Vita Carrying Case – $19.99
PlayStation Vita Cradle – $19.99
PS VITA Crystal Custom Case – $19.99
PlayStation Vita In-ear Headset – $19.99
PS VITA Nerf Armor – $17.99
PlayStation Vita Portable Charge – $49.99
PlayStation Vita Protective Film (Two Pack) – $14.99
PS VITA Pull N Go Folio – $29.99
PlayStation Vita Starter Kit – $29.99
PS Vita Starter Kit – $24.99
PS Vita Trigger Grip – $17.99
PlayStation Vita Travel Pouch – $19.99
PlayStation Vita USB Cable – $14.99
Source: Examiner