Re-re-release of Sony's kidnap-em-up coming Tuesday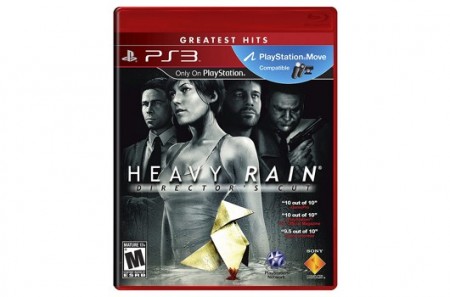 Qauntic Dream's Heavy Rain will be seeing yet another release this year with the introduction of a Director's Cut. The contents of this edition includes the 'deleted scenes' that were taken out of the game before it's initial release. There are videos detailing what happens in these scenes which were revealed around the game's launch; now you can play out the scenes.
Among the new content are explanations behind Madison's insomnia and the connection between Ethan and The Origami Killer. From what we know of these scenes they would have made Heavy Rain a very different game. The Ethan scenes happen during his blackouts and show a supernatural connection between him and the killer. These supernatural themes occurred in Fahrenheit (or Indigo Prophecy depending on where you live) and really would not have suited the game.
Along with these deleted scenes you will get the Taxidermist DLC, eight hours of behind the scenes videos, the soundtrack, concept art, themes and two trailers. It's a great amount of content added on to what is a great game, if you haven't picked it up now then this will be the best version to get.
Source: PlayStation Blog