Sony's DC comics based MMO goes free to play, finally.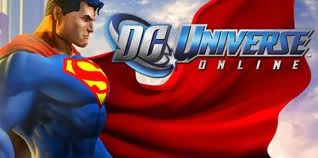 Sony Online Entertainment's DC Universe has finally went free-to-play after a slight delay. The game is based in the DC Comics universe and as a player you can create a superhero and then run, and fly, around trying to stop crime and evil. In spandex or not, it was your choice. Unfortunately the game never really found it's feet as a pay monthly game, which also had to be purchased at full price on the PS3 (at roughly $60). It was an expensive propotision at first but now I feel it may actually get some traction.
The free-to-play model was met with scorn by the mainstream MMO players at first but now it seems to be the most successful way to run an MMO outside of being Blizzard. WoW itself is even free-to-play till level 20 now, which is a lot better than before as it takes a while to get used to the systems involved and gets you hooked before you have to play.
Hopefully DC Universe online can become more successful this way as it is arguably the only 'true' PS3 MMO.
Source: Destructoid