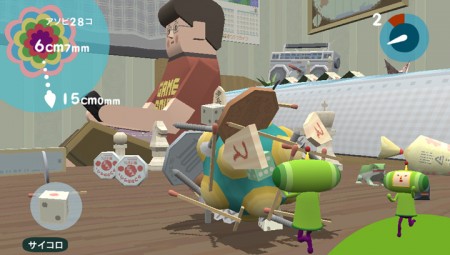 Namco Bandai has officially announced that Touch My Katamari will be available for the PlayStation Vita when the handheld launches on February 22, 2012.
Touch My Katamari will allow players to roll their Katamari ball using the system's dual analog sticks for a more traditional feel, or the ball can be controlled by using just the front touch screen. Even more interesting is that the game will use the rear touch panel to introduce a new twist in gameplay. By pushing on the back of the Vita players can squeeze the Katamari ball into oblong shapes to allow the Prince to navigate under short passageways or narrow crevasses.
Namco also announced that in addition to Touch My Katamari both Ridge Racer and Shinobido 2: Revenge of Zen will launch along side the Vita on Feb. 22nd.
Check out some of the new Touch My Katamari screens in our gallery down below, and read more on the title at the PlayStation Blog.