More Yakuza, you say?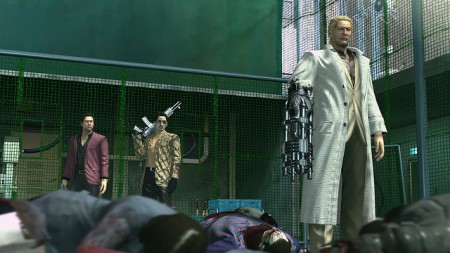 Over at the US PlayStation Blog, it has been confirmed by SEGA of America's Aaron Webber that Yakuza: Dead Souls, previously known as 'Of The End', will be making it's way over to the US.
According to the post, "Yakuza: Dead Souls returns you back to the streets of Kamurocho, which is now under attack by hordes of Zombies. Though you won't be restricted by Zombies as your only threat, as you'll also face powerful mutants, and, perhaps most dangerous of all, members of the Japanese underworld."
The game is stated to be a mix of 'Zombie in Tokyo, Yakuza with guns and beautiful hostesses' and will feature the full storyline for the game plus the 'Pachislot' mini game.  Yakuza: Dead Souls is scheduled for release on PS3 in March 2012.