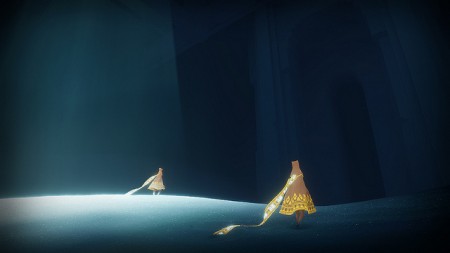 thatgamecompany, the developers behind Flower, announced this morning via the PlayStation Blog that their long awaited exploration multiplayer title Journey will release on the PSN "Spring 2012", meaning we still have several more months of waiting left to endure.
Jenova Chen, Creative Director for thatgamecompany, said that the recent online beta went "very well" and they are using the feedback to add "a ton of care and polish".
Sounds like everything is right on track, I just wish that the track was a little shorter.
Source: PlayStation Blog