Another big PlayStation 3 game, another console bundle.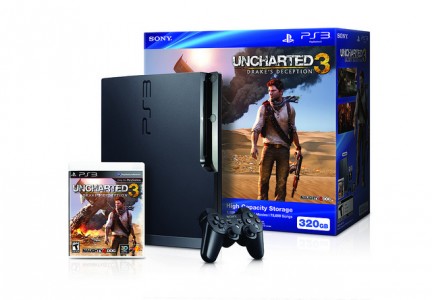 With the release of Uncharted 3 just around the corner Sony announced today a PlayStation 3 Uncharted 3: Drake's Deception bundle to launch along side the game. The limited edition bundle includes the game along with a 320 GB PS3, one month of PlayStation Plus all for $299.99.
Source: PlayStation Blog
A gamer since the Intellivision days in the early 80′s, who started writing about and covering the video game industry in 2008. In his spare time he is also a bit of a gun-nut and Star Wars nerd.