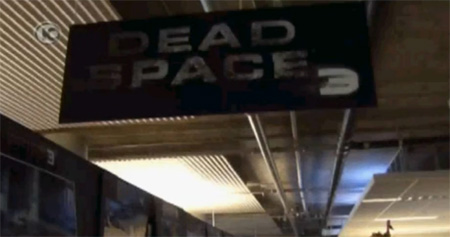 A Israeli news show called "The Headlines" was recently touring EA's Redwood Shores office in a report on the evolution of video games. In the video of the report the camera pans across what appears to be a sign featuring a "Dead Space 3″ logo along with a wall full of concept art for the unannounced title.
IGN contacted EA to ask about the logo, and was told that they "don't have any news about the Dead Space franchise at this time", so the official position on this is that of a rumor. Unofficially it looks like Dead Space 3 is in the works, which should not surprise anyone except perhaps for the Israeli news team who captured the footage.
Source: IGN
A gamer since the Intellivision days in the early 80′s, who started writing about and covering the video game industry in 2008. In his spare time he is also a bit of a gun-nut and Star Wars nerd.