Update: We have a winner! Er…10 winners! Random.org was used to generate 10 winners from all the entries on the site, Facebook, and Twitter.
Can I get a drumroll, please? Annnnd the winners are:
@MZurring
@Ubuntu_droid
TacoJohn12
Gilkanese
Dr. Pixel
Volkh
Grubnessul
@SirSpoon
@RyanDJGnation
@Marckus
Congratulations! Please check your emails/Dm's/Facebook messages.
Now you can be the Supreme Ruler of free games with the Brutal Gamer and Paradox Interactive giveaway of Supreme Ruler Cold War.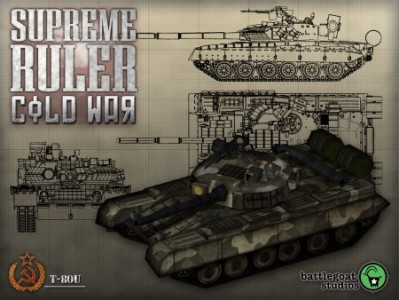 Supreme Ruler Cold War is a strategy game from Paradox Interactive that lets you relive the Cold War. Only this time, you're in charge. "As leader of the United States or the Soviet Union, you must make the correct Economic, Diplomatic, Domestic and Military decisions to successfully navigate your country through this dangerous historical era and increase your nation's Sphere of Influence on the world stage."  Not a game for the faint of heart, Supreme Ruler Cold War provides a depth of detail and opportunities to micromanage every aspect of history. You can check out Mike's great review of Supreme Ruler Cold War here, or just throw us an entry cause you loves the free.
Enter to win one of 10 copies of Supreme Ruler Cold War whichever way you like:
Leave us a comment below.
Send us a shout-out on twitter (use @brutalgamer and @averyzoe in your tweet so we can find you).
Show the BrutalGamer Facebook page some love.