The Vita lineup is coming very close to reaching a level where you will no longer be able to shake a stick at it.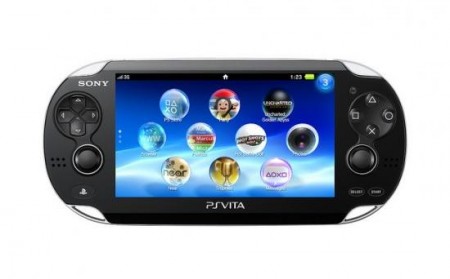 Sony has announced the lineup of PS3, PSP, and PS Vita titles that they are bringing to the upcoming Tokyo Game Show. The list mostly contains things we already know about but one very surprising bit of information is that the company is planning to bring 31 PlayStation Vita games to the show, 18 of which are titles that have not yet been announced.
No doubt that some of these will be Japan only releases, but this is still a huge amount of early publisher support for the upcoming handheld.
Check out the full list for each system below:
PlayStation 3
Battlefield 3
Dragon's Dogma
Asura's Wrath
Street Fighter X Tekken
Dynasty Warriors 7: Xtreme Legends
Ninja Gaiden 3
Pro Evolution Soccer 2012
Metal Gear Solid HD Edition
Metal Gear Solid Peace Walker HD Edition
Final Fantasy XIII-2
Binary Domain
Uncharted 3: Drake's Deception
ICO
Shadow of the Colossus
Ratchet & Clank: All 4 One
God of War Origins Collection
Hot Shots Golf: Out of Bounds (PS3 the Best)
Happy Charlie and the Flying Carnival
Ni no Kuni: Queen of the Holy White Ash
PSP
Frontier Gate
Final Fantasy Type-0
Black Panther 2 Yakuza: Asura Chapter
Hatsune Miku: Project Diva extend
Over My Dead Body
PlayStation Vita
BlazBlue Continuum Shift Extend
Dynasty Warriors Next
Asphalt: Injection
The King, Demon King, and the Seven Princesses: New King Story
Mahjong Fight Club
Shinobido 2
Virtua Tennis 4
Uncharted: Golden Abyss
Gravity Daze
Hot Shots Golf Next
True Kamaitachi
Disgaea 3 Return
Ridge Racer
+ 18 unannounced Vita titles
Source: Siliconera