I'd be too afraid that someone in the real world was sneaking up on me with a sock full of pennies if I used one of these things.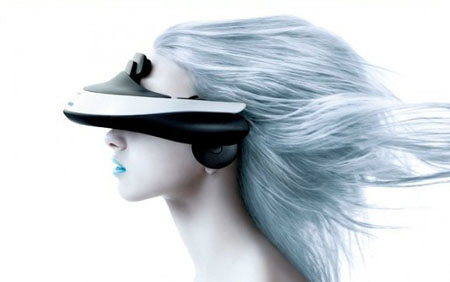 Sony revealed this morning that they will release a head-mounted visor this November in Japan that can display both 3D and 2D visuals on two OLED screens inside the visor.
The visor, which is being called the "HMZ-T1" (rolls right off the tongue, doesn't it?), features two 720p displays, 5.1 surround sound, and HDMI output, so that the user can display content on the visor to another display.
Naturally the HMZ-T1 has the ability to hook up to the PlayStation 3, so that gamers can bring back that nerd sterotype that we only recently started to overcome.
The HMZ-T1 is scheduled to launch in Japan on November 11th for ¥60,000 ($783).
Source: Gamasutra