How romantic. XOXO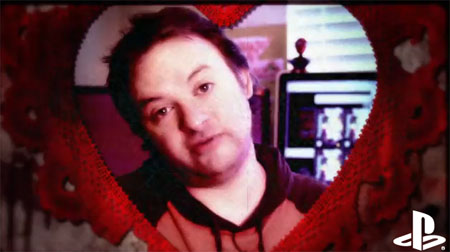 David Jaffe has announced, via a video love letter, that his recently delayed game Twisted Metal will launch on February 14th, which of course is Valentine's Day.
Jaffe also showed of a teaser for an upcoming trailer, which he pointed out was an "absolutely absurd" thing to do right before running the teaser. Check it all out for yourself down below.
Source: PlayStation Blog
A gamer since the Intellivision days in the early 80′s, who started writing about and covering the video game industry in 2008. In his spare time he is also a bit of a gun-nut and Star Wars nerd.