Because the 3D doesn't work very well. You know compared to Sony's 3D TVs.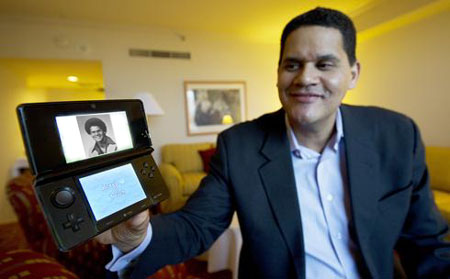 When asked by GameSpot if Sony had "taken any lessons" from Nintendo's struggle with the 3DS, SCEE senior studio director Mick Hocking at first said he would not comment directly on Nintendo's handheld, but then in the next breath proceeded to say that it's because the 3D "doesn't work very well" and there is a lack of "compelling" content.
"So I wouldn't comment directly on 3DS, but I think what we've seen over the last 12 months is a strong correlation between good-quality 3D content and great response from our fan base. The opposite is also true. When people see 3D that doesn't work very well, or content that isn't very compelling, I think quite naturally they're not as interested in it."

"A message we've been giving to all of our PS3 developers is add 3D where it adds something to the game. It's not a tickbox we want on all the game boxes; we want 3D to add to the experience, whether it's enhancing a racing experience or creating greater immersion in Killzone or Uncharted 3. The other really important thing is to do it well. We've now got 10 3D quality checks that we want all games to adhere to. And we're telling everyone about how to do this. If 3D's done well, it can really enhance the game experience."
I'd say price and a lack of software are the two biggest things that have hurt the 3DS. Price is fine now and in a few months the software situation will be much improved. If sales are still in a slump next year then we will know there is something else going on.
Read the full interview here.