Some rumors are more believable than others.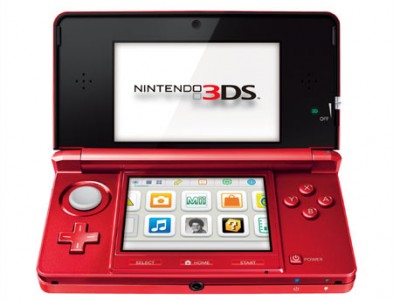 Inside Games is reporting that they have received word from sources inside Nintendo that The Big N is planning to make a "big" 3DS announcement and the reveal of "an extremely big title" on or around September 13th, two days before the start of the Tokyo Game Show.
Additionally, French site 01net is saying that they have word that Nintendo is planning a 3DS redesign for 2012 that will "radically tone down" the system's 3D capabilities and throw on a second analogue stick.
Nintendo having a September announcement is totally believable, Nintendo putting out a 3DS redesign with a second analog stick next year is a bunch of crap. For starters I don't think the system needs a redesign this soon, it's not like the 3DS has the looks and bulk of the original DS. Second, Nintendo would never, ever, put out a system redesign that fundamentally change the hardware to the point where games made after the redesign would not be playable on the original system. Not that I wouldn't want a second analog stick but the time for that was before the system launched, and Nintendo is smart enough to not split their user base.
So look for some kind of announcement next month, but don't hold your breath for a 3DS redesign.
Source: Andriasang, MCV
*Update* The Wall Street Journal is reporting that it has been confirmed that Nintendo will hold a trade show focused on the 3DS on September 13th. – Link