A look at which grapplers you can pick from this November.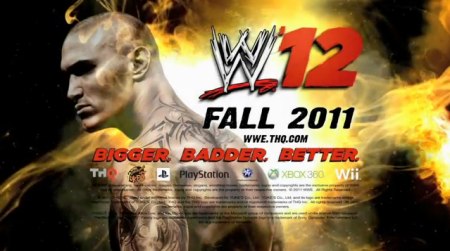 THQ have released details of the roster for the next game in their annual WWE series, WWE '12.  As usual, it contains the people you'd expect, some you wouldn't expect, and a handful of legends, including the Legion of Doom, Demoliton and Arn Anderson.  There are currently 63 names on the list, with a further 14 to come, judging by THQ's WWE website.  Here's the list of names so far: –
Alberto Del Rio
Alex Riley
Christian
John Cena
Kelly Kelly
Layla
Maryse
Natalya
R-Truth
Randy Orton
Rey Mysterio
The Miz
Undertaker
Wade Barrett
Zack Ryder
CM Punk
The Rock
Triple H
David Otunga
Sheamus
John Morrison
Ted Dibiase
Mark Henry
William Regal
Husky Harris
Daniel Bryan
Tyson Kidd
Vladimir Kozlov
Santino Marella
Evan Bourne
Goldust
Mason Ryan
M. McGillicutty
Yoshi Tatsu
Eve
Kane
Big Show
Kofi Kingston
Jack Swagger
Cody Rhodes
Dolph Ziggler
Chavo Guerrero
Drew McIntyre
Ezekial Jackson
Justin Gabriel
Heath Slater
Michelle McCool
Beth Phoenix
Arn Anderson
Ricky Steamboat
Animal
Hawk
Kevin Nash
Booker T
Vader
Ax
Smash
Eddie Guerrero
Vince McMahon
Steve Austin
Edge
Sin Cara
Jerry Lawler
WWE '12  is coming to PS3, Xbox 360 and Nintendo Wii on November 22nd in North America and November 25th in the UK.