I predict a riot…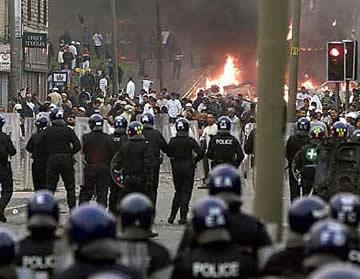 It what will come as no surprise to anyone, a UK media source has blamed videogames as one of the reasons for the UK riots.
The front page of the London Evening Standard mentioned Grand Theft Auto in conjunction with the looting and arson attacks.
"Go home, get a takeaway and watch anything that happens on TV. These are bad people who did this. Kids out of control. When I was young it was all Pac-Man and board games. Now they're playing Grand Theft Auto and want to live it for themselves," was the featured quote from a police officer.
The newspaper changed its story for the west end edition after coming under attack from the gaming press.