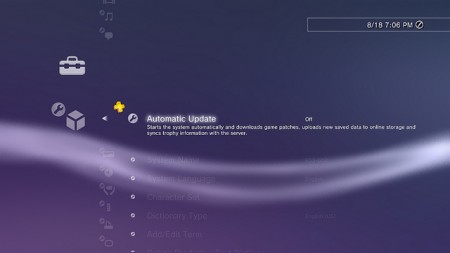 The PS3 firmware update 3.7 is now live and it brings with two new features for PlayStation Plus members to make your lives easier and a handful of other less exciting updates for the rest of us.
For PlayStaiton Plus members firmware 3.7 brings with it the option to automatically backup online game saves to Sony's servers, and the ability to have your Trophies auto-sync as soon as they are earned. While auto-syncing Trophies seems like a feature that should have been included with the PS3 from the start it's still nice to finally have the option, assuming you are a Plus member.
Regular Joe non-Plus members can look forward the following new features; A "recommendation" feature in the PlayStation Store that lets you share recommendations for PS Store items with your friends; A "TV/Video Services" on the XMB that will be the new home to Hulu and Netflix; And some new 3D capabilities that the majority of PSN users will have no use for.
Check out the full exciting list of features in firmware 3.7 at the PlayStation Blog.