We don't know how Kinect will be used in Halo: Combat Evolved Anniversary but 343 Industries is downplaying it, big time.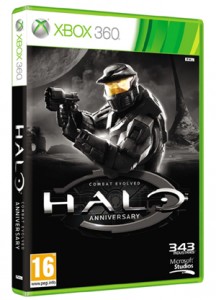 Speaking to OXM, Halo development director Frank O'Connor would not disclose exactly how Kinect will be used in the upcoming Halo: Combat Evolved remake but he did mention that it's nothing exciting enough to promote on the front of the box.
"I don't think it's going to be something that people need to be hyper-excited about. It'll be cool, but it's not something you'd put on the front of the box. I don't want to downplay it, but I think of it like this – I use voice on Netflix and it's awesome, and that's what this'll be. Something that enhances you overall experience."
After seeing all the non-exciting ways that Kinect will be implemented into core games at E3 this year, I think it's safe to say that nobody was expecting Halo to use Kinect in any life-changing way. What I didn't expect was for someone connected to Microsoft to flat out confirm that it's not going to be a big deal.
Score one point for honesty.
Source: OXM