$15 map packs make Uncle Kotick a very happy CEO.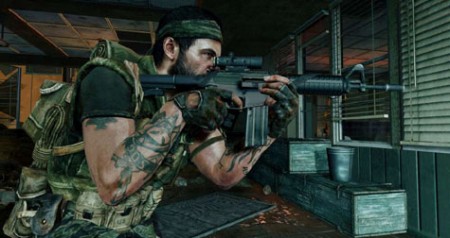 Activision Blizzard reported their second quarter 2011 results today, and to say that it was impressive would be an understatement. The company brought in $1.1 billion in net revenue (up from $967 million in 2010) during the quarter. This was fueled by a record setting 27% increase in revenue from digital sales for their online-enabled franchises, or in other words a little title that you may have heard of called Call of Duty: Black Ops. In total these digital channels were responsible for 37% of the quarters net revenues (GAAP basis).
All that revenue boiled down to a record Earnings Per Share (EPS) increase of over 66% from the same quarter last year, and a 50% increase for the same six month period in 2010.
Headlining the companies business highlights was Call of Duty: Black Ops, which was the #1 game in both the U.S. and Europe for the first half of 2011. Black Ops players have logged in more than 2.2 billion hours of gameplay, and the total number of unique online gamers playing the game is 30% higher than the those who played Call of Duty: Modern Warfare 2 during the first eight months after each game released.
Adding to that success, Blizzard Entertainment also announced that World of Warcraft: Cataclysm and StarCraft II were both in the top-10 PC titles for the quarter.
Looking forward Bobby Kotick, CEO of Activision Blizzard, noted that the company's three main upcoming properties are Call of Duty: Modern Warfare 3, CoD Elite, and Skylanders Spyro's Adventure. Modern Warfare 3 in particular was singled out with Kotick stating "To date, pre-orders for Modern Warfare 3 have significantly exceeded the pre-orders for Black Ops at this time last year."
*Update* Activision revealed at their earnings call that currently map pack sales for Black Ops are 40% ahead of map pack sales for Modern Warfare 2. Source
Source: Activision