Meanwhile, a familiar face tops the Activity chart.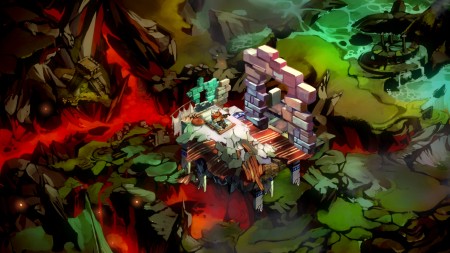 There's some good news for Supergiant Games, as their action RPG Bastion has debuted at the top of the Xbox Live purchase charts, beating Warhammer 40,000: Team Kill and Deadliest Warriors: Legends in the process.  Ms. Splosion Man and Pinball FX round out the Top 5.  The full Top 20 are as follows: –
1. Bastion
2. Warhammer 40,000: Kill Team
3. Deadliest Warrior: Legends
4. Ms. Splosion Man
5. Pinball FX2
6. Magic: The Gathering — Duels of the Planeswalkers 2012
7. Castle Crashers
8. Trenched
9. Full House Poker
10. Dead Block
11. DEAD RISING 2: CASE WEST
12. Trials HD
13. Game Room
14. Battlefield 1943
15. UNO
16. Plants vs. Zombies
17. Yu-Gi-Oh! 5D's Decade Duels
18. Peggle
19. Section 8: Prejudice
20. Toy Soldiers
In other news, Call of Duty: Black Ops, Modern Warfare 2 and Halo: Reach are, as usual, dominating the top of the Xbox Live Activity charts.
1. Call of Duty: Black Ops
2. Modern Warfare 2
3. Halo: Reach
4. FIFA Soccer 11
5. GTA IV
6. NBA 2K11
7. Battlefield: Bad Co. 2
8. Halo 3
9. Gears of War 2
10. Call of Duty 4
11. NCAA Football 12
12. Call of Duty: WaW
13. Red Dead Redemption
14. Fallout: New Vegas
15. Forza Motorsport 3
16. Assassin's Creed Brotherhood
17. Mortal Kombat
18. Madden NFL 11
19. Left 4 Dead 2
20. NHL 11
Source: Major Nelson