Not that there won't be a port of Revelations someday, just that the planned Assassin's Creed on Wii U is something else.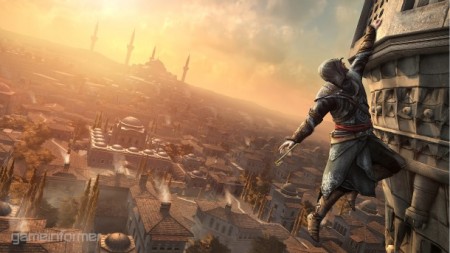 Ubisoft boss Yves Guillemot was asked by Swedish website Aftonbladet about the announced Assassin's Creed title for the upcoming Nintendo Wii U and while he would not reveal exactly what the game will be, he was very specific in saying that it will not be a port of Assassin's Creed: Revelations.
A translation of the interview reads:
Aftonbladet: "We saw something about a new Assassin's Creed for Wii U. What can you say about that?"

Guilemot: "Our next edition of Assassin's will be in a Wii U version,"

A: "Assassin's Creed: Revelations?"

G: "No, not Revelations. For the future."

A: "So it's Assassin's Creed III? Or is it something else?

G: "I can't tell you that."
Source: Eurogamer.net
A gamer since the Intellivision days in the early 80′s, who started writing about and covering the video game industry in 2008. In his spare time he is also a bit of a gun-nut and Star Wars nerd.