Another day, another $15 CoD Map Pack.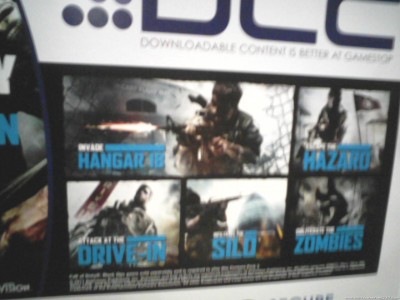 A leaked image of what appears to be a GameStop promotional image (somehow "Downloadable Content is better at GameStop") shows a list of maps to the next unannounced Call of Duty: Black Ops Map Pack. The rumored DLC is called "Retaliation" and includes the following maps:
Hanger 18
Drive-in
Silo
Hazard
A new Zombie level
None of this is confirmed by Activision, but considering the success of Black Ops and past DLC for the Call of Duty series don't be surprised if a official announcement pops up soon.
Source: Digital Warfare 24/7, via Destructoid