Internal cooling fan confirmed!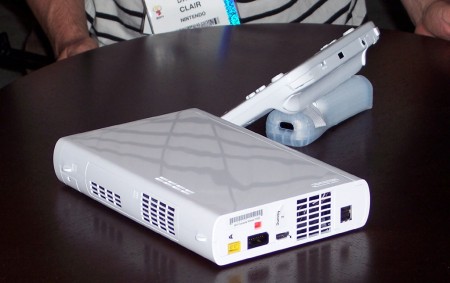 Ripten stuck around at E3 long enough to catch Nintendo employees removing the Wii U from it's display and managed to get 36 pictures of the console from angles that Nintendo has not officially shown us.
Viewing the console from these angles reveals a few new details, most notably on the back of the Wii U does not seem to have an ethernet port. The Wii suffered from a similar design and forced gamers who preferred wired Internet connections to buy a USB LAN Adapter. This is not the final design of the console, so it's possible that Nintendo will change this before the system launches next year.
Click over to Ripten to see more pictures of the Wii U.
Here is What the Back of the Wii U Looks Like

,
A gamer since the Intellivision days in the early 80′s, who started writing about and covering the video game industry in 2008. In his spare time he is also a bit of a gun-nut and Star Wars nerd.